Atika Wines is a boutique vineyard located in Healesville in the Yarra Valley, Victoria.
Atika produces Pinot Noir, Tempranillo and Chardonnay. Atika wines are available through the website or you can download an order form to purchase Atika wines via phone or email.
To keep up to date with Atika news, upcoming events, new releases and offers sign up to our mailing list. You can also view past Atika News emails here.
Atika Arts Initiative
We are very pleased to be hosting another Atika Arts Initiative event with the Tony Gould Trio on Saturday 2nd December, 3pm at Atika vineyard in Healesville. Further details on the trio are here and be assured that the caliber of this trio is second to none. As this will be an intimate home event, concert numbers will be strictly limited. All bookings are through the Atika website so don't miss out book your tickets today.
recent blogs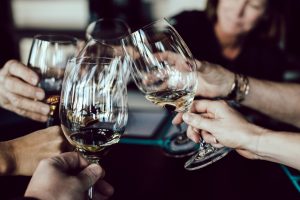 Introducing The Amigos Wine Club What it means to be an Amigo (friend) Wine club member Enjoy your favourite Atika Wines delivered straight to your door twice a year – we deliver to Amigo Club members in May and November … Continue reading →
October 15, 2021
---
subscribe